Arianne Bellizaire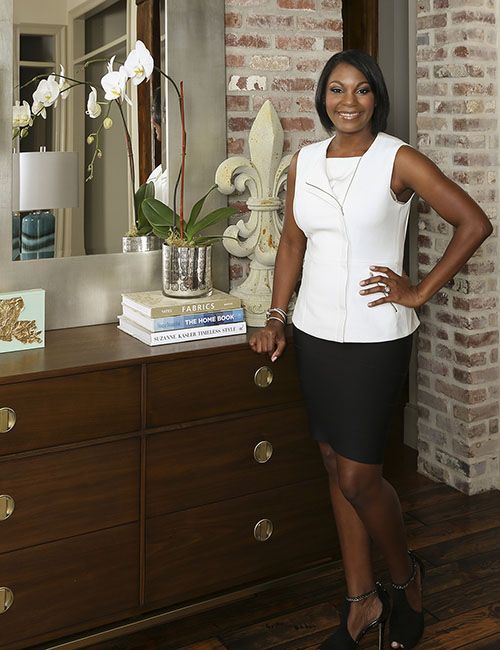 Arianne Bellizaire
Effervescent, lively, fun... these are just a few words that have been used to describe Arianne Bellizaire. We would add to that; extremely talented, authentic and chic! Arianne is known for her effortless ability to mix high and low, old and new, colorful and neutral as well as bold and nuanced. Her passion for design is contagious, and her ability to break down complex design concepts is one of the hallmarks of her lifestyle brand.
Through her popular blog Inspired to Style, Arianne shares decorating tips, curates design inspiration, reports on the latest trends to sweep the design world and offers a behind-the-scenes look at her latest design projects. Readers and viewers love her practical tips and entertaining how-to videos. Travel, photography, art and nature are major sources of inspiration for Arianne, and these influences can be seen and felt in her designs.
In 2015, Arianne Bellizaire Interiors LLC, was voted Best of Houzz, honoring her attention to detail, excellent customer service and her interpretation of client's needs and vision. To continue to sharpen her design toolkit, Arianne regularly attends conferences, networking events, and markets, and she is a member of several professional affiliations including NKBA, International Furnishings and Design Association, and WithIt.
Arianne has had the esteemed honor of serving as one of nine design industry experts who were named as members of the elite and coveted group of 2015 High Point Market Authority Style Spotters. It was at that time that we first met Arianne who hosted our Designer Shorts video series the following year.
We recently caught with Arianne who chose her favorite new John-Richard pieces to share with us here.
To learn more about this talented designer, visit www.ariannebellizaire.com
Follow Arianne Bellizaire on her social channels: 
Facebook: ariannebellizaireinteriors
Twitter: @inspiredarianne 
Instagram: @inspiredarianne
Pinterest: Arianne Bellizaire (Inspired to Style)