Lynn Mathison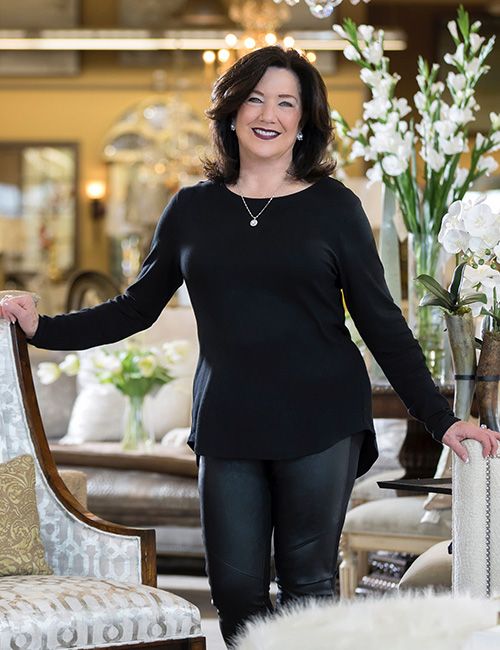 Lynn Mathison
Lynn Mathison, owner and lead designer of Mathison Interiors, has showcased her designs in numerous residential and commercial establishments in the Southeastern United States for more than 30 years. Based in Montgomery, AL, this exceptional interior designer also has a 13,000 square foot showroom in the city that is a must-visit destination for design enthusiasts.
Whatever the budget, Lynn's unique ability to envision a finished interior, enables clients to picture their project in advance, thus providing a sense of trust and comfort. Lynn's detail-oriented service and passion assists her in selecting the appropriate high-end furniture and accessories used to complete the design plan she creates for you. The design team's motto of ''When you buy nice, you don't buy twice!'' resonates with all who have been to the showroom and worked with the Mathison designers.
We recently caught up with Lynn to ask her to share her favorite new introductions from John-Richard. She graciously did, and here are some of the products which caught her eye.
To learn more about this talented designer, visit her website: www.mathisoninteriors.com
Follow them on their social media channels:
Facebook: Mathison Interiors Montgomery
Pinterest: mathisonintrs 
Instagram: @mathison_interiors
Twitter: @Mathison_Int