Mitchell Hill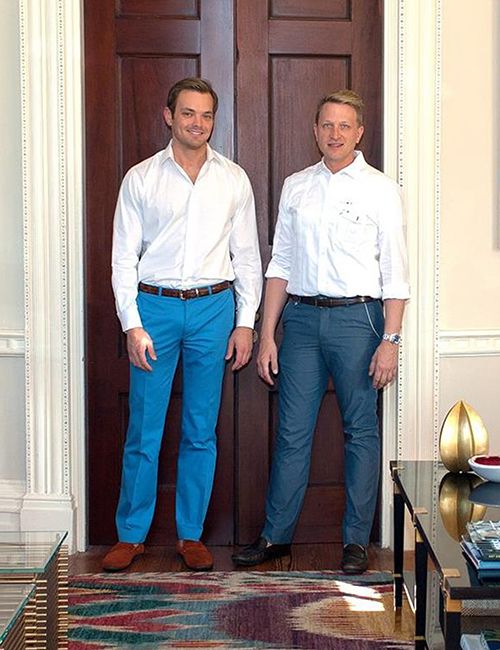 Mitchell Hill
Mitchell Hill is the brainchild of two creative minds, Michael Mitchell and Tyler Hill. Mitchell grew up with deep roots in the South but took on the design world of New York City before returning home to develop his dream. Besides being a natural businessman, Mitchell effortlessly marries fun-sophistication with the needs of our diverse clientele. Tyler Hill yields from the great state of Texas. His travels, life experiences, numerous educational endeavors and remarkable eye for design ensured a bright future in interior design. Hill's talent for lighting and furniture design helped give birth to the full-scale design services that Mitchell Hill has to offer. Hill explains, "Being able to give our clients exactly what their home calls for is one of our strong suits." 
Mitchell and Hill enjoy traveling to find unique, high quality furniture, accessories, and textiles. They are diligent about searching for the right product for clients, consistently going for the fresh and unexpected. Besides design consultation and unique artwork, the pair, along their team, frequently host events in the gallery space. They are passionately involved in the Lowcountry community, and enjoy working with various non-profit organizations.
We met Michael and Tyler at our Day of Design 2016 when they were part of the panel, Allure of the South: How the Region tells its Narrative through Design. These engaging designers shared their favorite John-Richard products with us.
To learn more about Mitchell Hill, please visit their website: mitchellhillinc.com.