Scot Meacham Wood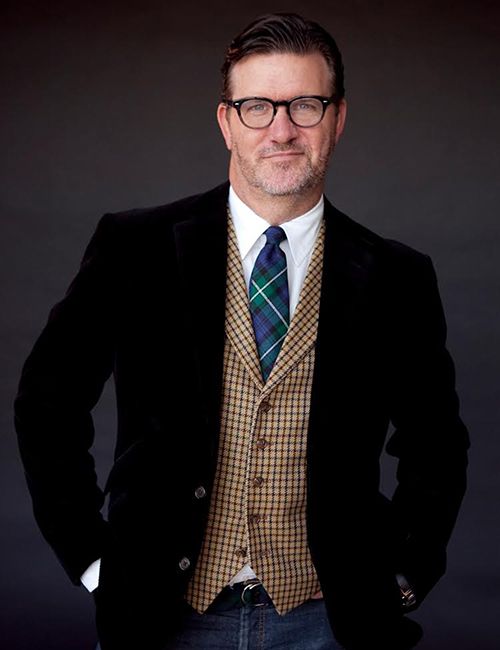 Scot Meacham Wood
Charm is synonymous with Scot Meacham Wood, a Southerner who also has a deep-rooted connection to Scotland. 'Tartan is the new black', is a tag line made famous by the designer. His magnetic personality sets the tone with everyone he meets, and he brings robust life to each design project. His designs are classic and timeless, but made fresh with elegant cultural influences, bold patterns, textures and sumptuous fabrics.
Scot established his firm Scot Meacham Wood Design in 2002 in the heart of the historic San Francisco District. Scot's unique aesthetic draws from his heritage, as well as the thirteen years of experience of working with Ralph Lauren. His personal style is self-described as a jaunty hybrid of classic European elements mixed with a healthy dose of Southern hospitality. Scot is particularly known for pattern mixing, whether with a parade of neutrals or a confetti bag of colors. The result is always vibrant, fresh and elegant.
Scot has been featured in Traditional Home, House Beautiful, as well as the Wall Street Journal to name a few... His designs have also graced the pages of these top design books: Decorate Fearlessly and It's the Little Things by Susanna Salk, and Designers at Home by Ronda Carman. The top shelter magazines and the public are always eager to see the designer's newest work!
Scot visited our High Point showroom last spring and style spotted our Branch-Style Base Ottoman. The designer enthused to us, "I love the new offering from John-Richard for the season! They always bring an interesting point-of-view to each collection they debut. I'm seeing everything from chic case goods to marvelous mirrors and accessories!" Here Scot has chosen some of his favorites from the April Market New Introductions.
To learn more about the designer, visit www.smwdesign.com
Facebook: Scot Meacham Wood Design
Twitter: @scotmeachamwood
Instagram: ScotMeachamWood