Shay Geyer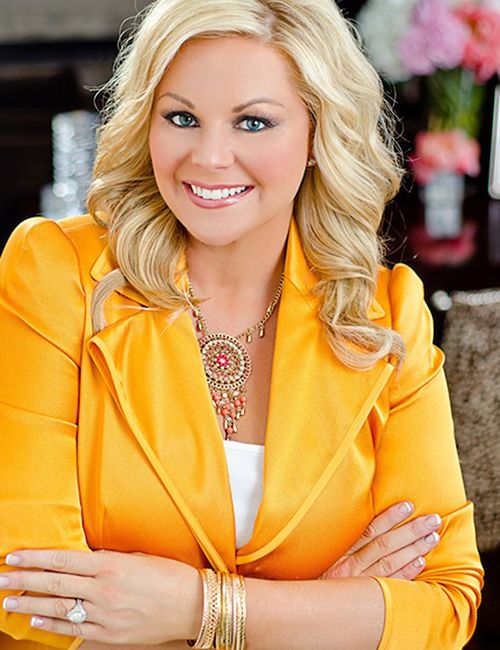 Shay Geyer
Shay Geyer, a Dallas-based interior designer, has a natural flair for design. She learned her craft well by studying her mother Beth Rafferty, IBB Design Fine Furnishings' founder and noted designer. She has been designing professionally since 2001 and her work has been featured in House Beautiful, Modern Luxury Dallas, The Dallas Morning News, PaperCity, Interiors Texas and Dallas Style & Design. Shay's goal in design is to create an inviting atmosphere that reflects the personal taste of each client. Her projects are often regarded as "livable luxe" in which she infuses unique elements and statement pieces that still offer comfortable family friendly living.
Her vibrant personality and style have often put Shay in the spotlight. She has been the design expert for WFAA's "Good Morning Texas" since 2006 and a three-time "Style Spotter" for the High Point Home Furnishings Market. Over the course of Shay's career, she has received many honors including being selected as a Traditional Home 2017 Showhouse Designer, Fashion Group International of Dallas' (FGI of Dallas) Rising Star in Interior Design in 2013, and one of the Top 15 Best Designers in Dallas by Build Direct. She is very active in her community currently serving on the Dwell with Dignity Advisory Board and has served as a designer for their Thrift Studio fundraiser in 2014 and 2016. Shay is nominated for best interior designer for the 2017 ARTS Awards, an industry award program celebrating excellence in the home industry.
We were thrilled when Shay stopped by the John-Richard High Point showroom to take part in our Designer Shorts video series. While she was there during October Market she chose her favorite John-Richard new introductions and shared her thoughts on the company. "I consider John-Richard a very valuable resource for my projects and our store. They have beautiful statement pieces and the quality is impeccable. I love the vast range of styles that their collection contains. They really have something for every design aesthetic."
Find Shay on Facebook, Instagram and twitterand contact her today for a consultation.
To learn more about the designer, please click on the link below: